Sign up for CNN's Adulthood, But Better newsletter series. Our seven-part guide has tips to help you make more informed decisions around personal finance, career, wellness and personal connections.


CNN
 — 

As we scroll through the curated lifestyles of the influencers we follow on Instagram or YouTube, it can seem like they have it all together and never had to suffer a day in their lives.
But behind their accomplished exteriors are past trials and tribulations that gave these social media all-stars the motivation and know-how to get where they are.
"I have not met an influencer that is not having some sort of hard time," said Tiffany Aliche, founder of financial education company The Budgetnista. "There is typically a lot of work involved before they can get to a level where they could share it and where they have enough knowledge … that they can actually influence people to make different decisions."
We talked with six influencers in the areas of health and wellness, personal finance, relationships, career and life maintenance about what they wished they had known when they were starting out. People such as Brooklyn-based chef Sophia Roe and career coach J.T. O'Donnell are among those who shared how tough past experiences taught them important, life-changing lessons that inspire the work they do now to try to help others level up in life.
These are their stories.
When it comes to personal wellness, Roe wished she had known earlier that "anger is not the same thing as being strong."
"It actually renders you a loss every single time," she said. "Because when you walk around angry, you're never even going to see a win."
Roe, a 34-year-old Black woman, said she grew up in a traumatic environment: Her father was absent, her mother had "pretty intense" substance abuse issues, and she moved a lot. She dropped out of college twice and worked in a tough restaurant kitchen that she described as a place of ego and yelling.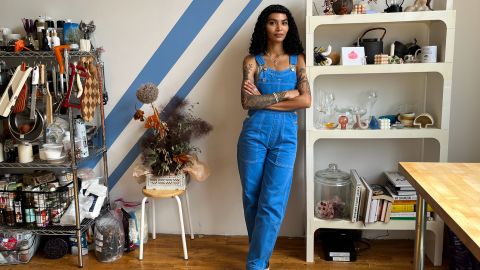 "Things definitely didn't get better as I got older," Roe said. "I chose bad partners. I chose to isolate myself. I self-sabotaged a lot."
All these experiences led to her feeling mad at the world, and she said that anger manifested as nausea, bitterness toward successful people and depression that rendered her unable to get out of bed.
As she began working with therapists, she learned that being honest with herself about her feelings was key to improving her mental health. This realization has taught her invaluable lessons about the kind of treatment she deserves, how to care for her basic needs, and how to set boundaries with loved ones and clients.
To express her feelings, she journals, kickboxes, still does anger management therapy, practices open communication with loved ones, and cries when she needs to — sometimes even blocking time out in her calendar for that.
These days, "I am the least angry at some people that have perpetuated and really put me through some of the (terrorizing) memories of my life, and I am over it," Roe said. "I don't want to say it's the same thing as forgiveness, because it's not — it's just letting things be what they were. Just because you had a really horrible experience doesn't mean every single day has to be that experience. It's a choice."
"Mindset is almost 100% of where a person exists when they wake up," she said.
Tori Dunlap wants people to know they can buy lattes and avocado toast and still hit their financial goals. Many financial coaches emphasize financial degradation, but Dunlap, who had saved $100,000 by the time she was 25, has a different approach: mindful, value-based and shame-free spending.
"You don't have to stop spending money," Dunlap said. "You just have to stop spending money on the things you don't care about."
Dunlap, 28, said she was raised by two frugal parents who grew up poor and taught her the importance of managing money. And her work grew out of real-life experience (Dunlap studied theater and communications in college).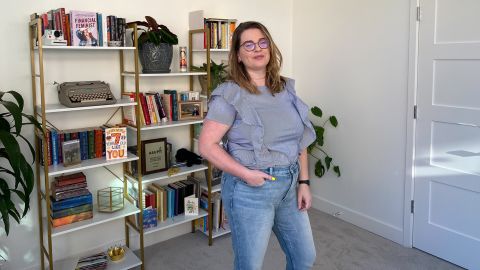 Her parents didn't spend a lot of money on material things while she was growing up, Dunlap recalled. Instead, they paid for travel and experiences, and Dunlap takes a similar approach now that she manages her own finances.
"I got really clear on what my values were, and then my funding reflected those values," she said.
Mindful and value-based spending doesn't need to be difficult, Dunlap added. However, it does take effort. Write down everything you spend money on for a period of time, preferably a month, in order to get comprehensive data and reflect on how each purchase made you feel, she recommended.
As you reflect, Dunlap suggested asking yourself which purchases brought you joy, which felt worth your time and money, and which didn't align with your values or sparked feelings of regret. Using that information, you can decide where you want the majority of your funds to go.
"In terms of building your confidence, one of the easiest things you can do is just get really honest with yourself and your money," she said. "It's gonna be scary. It's gonna be uncomfortable, but just like anything, you have to get comfortable being uncomfortable."
One of the most common questions Danielle Bayard Jackson receives as a female friendship coach and educator is "How do I make friends?" And the question often comes with a qualifier: "How do I make friends as an 'XYZ'?"
Jackson, 35, works full time to help people find tangible ways to create and deepen their friendships, and she wants people to know that the work will never stop.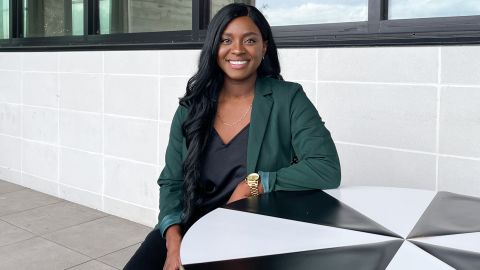 "Before getting into this work I did all the wrong things," Jackson said. "I think that's why I've been able to thrive in this space, because I know what it looks like on the other side."
For children, teens and young adults, there's a lot of emphasis on finding a friend group. "It's about belonging," Jackson said. But focusing on fitting in and being surrounded by as many people as possible can lead to dissatisfaction, and often people don't understand why.
"I wish I knew that it was all about the quality of your friendships, and not the quantity of your friendships," she said, reflecting on her younger self. "It's so cliche, but I think it's cliche for a reason."
When people reach their mid-20s, they don't have as many structured opportunities to make friends or see their existing ones. Emerging adults have come to Jackson for advice because they don't know what to do once they are "out in the real world."
Jackson's advice: Be more intentional, reach out to the people you want to see and let go of the assumption that friendships are easy, because the reality is that they aren't.
Friendship requires work and intention, and often people take it for granted, she added.
"We say, 'Oh, my friends will be there when I need them,'" Jackson said. "We push them to the margins of our lives, and we'll get to them when we have the time. But then when we are feeling lonely and disconnected, or out of touch, it's because you haven't been nurturing your friendships, because you see it as a luxury, instead of something essential."
When career coach J.T. O'Donnell graduated in 1990 during a recession, she was told to say "yes" to the first job offer she received, which was a manager role in the restaurant industry. O'Donnell realized the position wasn't for her, but her family convinced her to stay because changing jobs wasn't the norm for them.
After two years, she had enough.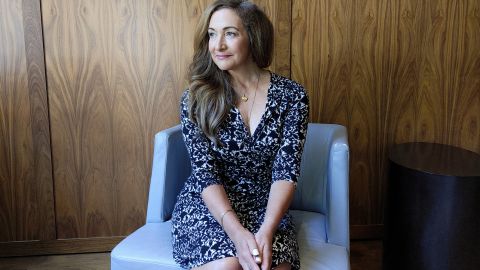 "I decided to leave, much to the horror of my parents who were convinced I was ruining my entire career and wasting my college education," O'Donnell said.
Through the jobs that followed, she was able to try different fields before she discovered her passion for career coaching, a far cry from her degree in engineering.
As founder and CEO of Work It Daily, an online career growth organization, she spends her days coaching people on how to land their ideal jobs.
Many people work in jobs that are not related to their degree; it's more important to find motivation in your work, she said.
The first five to seven years after college should be used to explore yourself and find out how you want to create value, O'Donnell said.
Think of yourself as a "business-of-one" rather than an employee so you can learn to market yourself to potential employers, she said.
As you navigate through your early career, find out what interests you the most and adds enough value that future employers will want to hire you, O'Donnell said. Through trial-and-error, she discovered she has strong visionary skills.
"I can see trends, I can make predictions, and I can help connect the dots for people and make sense of what is going on," O'Donnell said.
She remembers to leverage her skills to create value, which allows her to find joy in her work. People whom she's seen with the most career satisfaction found that same "sweet spot" in their work too.
"They looked for a problem bigger than themselves that they wanted to help solve, and that they knew their skill sets could contribute to solving that problem," O'Donnell said.
Cleaning specialist Vanesa Amaro wished she knew when she was younger how much a clean home could affect her mindset.
"A clean house really does relate to how you feel physically, mentally, emotionally and even spiritually," Amaro said.
When her home is clean, she said she has more time to focus on what matters to her, like taking care of her family and relaxing.
Amaro's mother and grandmother taught her how to clean when she was a child, and she used those skills to open her own housekeeping business after both she and her husband lost their jobs.
During her time cleaning dorm rooms, Amaro noticed one cleaning task most young adults overlook: cleaning their bedsheets. She advises people to swap out their bedsheets weekly to keep beds fresh and free from grime.
"My trick is to have more than one set of sheets because that's going to help you have one set on rotation that is always clean," Amaro said.
Cleaning can be overwhelming, so she recommended people create a cleaning schedule to spread tasks out across the week. For example, bedrooms could be Monday, bathrooms could be Tuesday and so on.
"I have ADHD so if I don't have a schedule, I will never get anything done," Amaro said.
She designed her own cleaning schedule, but there are also plenty of other options online to get started, she said.
People should not feel ashamed if they live in a dirty house, Amaro said. If cleaning is too overwhelming, she encourages people to reach out for help from their loved ones or hire a housekeeper if they are able.
A clean home also looks different for everyone, Amaro said.
"If you have a functional life with clothes on your floor, that's amazing. I'm so glad that system works for you," Amaro said. "You can be messy, but not dirty."
Aliche, a personal financial educator, grew up with a money whiz for a father, who imparted his wisdom to her through weekly lessons, conversations about the family's finances, and reprimands about leaving the lights on. But her upbringing and related college education didn't prevent financial blows that taught hard lessons.
When she lost her job during the recession of the late 2000s, she was terrified, The Budgetnista founder said.
She tried to save her condo using her retirement money, and racked up over $285,000 in debt.
"So now I'm like, 'You're at zero, Tiffany. You worked seven years, you saved and there's nothing — no condo, no retirement account, nothing. You're moving back home with your parents with even worse than zero,'" said Aliche, author of the bestselling book "Get Good with Money: 10 Simple Steps to Becoming Financially Whole." "I just remember being like, 'This can't be the answer.'"
Now 43, Aliche said she would have been better off if she had known that there are three functions of saving money: for emergencies, goals and investments.
"I literally would save a ton of money and then it'd be gone," Aliche said. "I'd be like, 'I don't get it. How do people get rich? It's because I was saving but almost saving to spend, not saving to invest as well."
She recommends saving a little for retirement, then for an emergency fund that would last for three months or more, depending on how long finding a job in your field typically takes. After setting aside a percentage for goals such as buying a car, allocate 10% to 20% to investments.
Learning that lesson was transformative for Aliche, her family and the millions of women she has helped, Aliche said. She's a millionaire who doesn't have to work anymore, but passionately continues. She helped her mother retire by paying off her parents' mortgage, and now she supports them and funds college accounts for four other family members.
Savings management can also help you "see yourself through the hardest and worst parts of your life" without worrying about how you're going to manage financially, she said. When her husband died in 2021, she already had the money for a funeral and caring for his affairs, allowing her to "just miss him."
Revamping your financial approach can feel overwhelming, but even setting aside just $5 is OK, Aliche said.
Source:
www.cnn.com
Source link