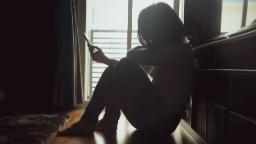 CNN
 — 

Since the summer launch of the 988 Suicide and Crisis Lifeline, the new three-digit number has seen a significant rise in call volume – routing more than 2 million calls, texts and chat messages to call centers, with the majority being answered in under a minute.
"The average speed to answer year-over-year was about three minutes in 2021. It's now 44 seconds in December of 2022," said Dr. John Palmieri, a senior medical advisor at the US Department of Health and Human Services' Substance Abuse and Mental Health Services Administration, who serves as 988's deputy director.
The 988 Suicide and Crisis Lifeline, formerly known as the National Suicide Prevention Lifeline, launched last July, transitioning the former 1-800-273-TALK phone number to the three digits of 988. The new number is intended to be easy to remember, similar to how people can dial 911 for medical emergencies.
Since that transition, in the past six months, about 2.1 million calls, texts and chats to the new 988 number have been routed to a response center and, of those, around 89% were answered by a counselor, according to a CNN analysis of data from SAMHSA, which oversees 988. Many of the calls that went unanswered were due to callers hanging up before reaching a counselor.
"We know that there are many individuals in this country who are struggling with suicidal concerns, with mental health or substance use concerns, who aren't able to access the care that they need. And in many respects, historically, because of funding limitations or other limitations, the system has let them down," Palmieri said. "So, this is truly an opportunity with 988 – as a catalytic moment – to be able to transform the crisis care system to better meet those needs in a less restrictive, more person-centered, more treatment- and recovery-oriented way."
Since the summer launch of 988, more than 300,000 calls, texts and chats have come in each month. SAMHSA data on the new lifeline show that in December 2022 versus December 2021, calls answered increased by 48%, chats answered increased by 263% and texts answered increased by 1,445%.
"We see the uptick in volume as an indicator that more people are aware of the service and able to access it," Kimberly Williams, CEO and president of Vibrant Emotional Health, the nonprofit administrator and operator of the 988 lifeline, said in an email Thursday.
She added that Vibrant was "not surprised" by the increase in volume and has been "working strategically" with the more than 200 call centers in the 988 network to respond.
"In December of 2022 compared to December of 2021, over 172,000 more contacts were answered as part of the lifeline system," Palmieri said.
The average amount of time counselors spent talking, chatting or texting with contacts was about 21 minutes and 55 seconds.
"It's really eye-opening to see the increase in the texts, chats and calls that are coming in. But to see that more states have a more than 90% answer rate for contacts coming from their state – and that average speed of answering is down, so people are getting help more quickly," said Hannah Wesolowski, the chief advocacy officer for the National Alliance on Mental Illness.
She added that before the launch of 988, there were likely many people seeking mental health support but didn't feel like there was a call service available for them.
"With the National Suicide Prevention Lifeline, even though they did answer a range of crises, it was billed as the 'National Suicide Prevention Lifeline.' So a lot of people who are not feeling suicidal but were in distress didn't feel like that was a resource for them," Wesolowski said.
"I think awareness of 988 continues to grow each month," she said. "This country is in a mental health crisis at large. I believe that many more people are feeling that they're approaching a crisis situation or are in crisis."
The 988 lifeline also has been testing a pilot program specifically for the LGBTQ+ community, in partnership with the Trevor Project, in which calls, texts or chats from LGBTQ+ youth have the option of being connected with counselors specially trained in LGBTQ-inclusive crisis care services.
The pilot program began around the end of September, and "there has been a lot of demand and a lot of utilization of that service," Palmieri said. He added that LGBTQ+ youth are at a higher risk of suicide.
"With that pilot program, it is so important that particularly a young person who's feeling alone, who's feeling isolated, is able to connect to somebody that they feel can share their experience and that comes from a similar place of understanding," Wesolowski said. "I'm very anxious to see what the data shows when the pilot ends in March, but I feel very encouraged by my conversations with the Trevor Project and others involved in this."
Since its launch, the 988 lifeline also has increased the number of call centers taking Spanish calls from a total of three to seven. Spanish language options will increase for text and chat messaging as well, Palmieri said.
"We are also implementing video phone capabilities for people who are deaf and hard of hearing," he said."In addition to that, in Washington state, there's a pilot currently providing specialized care access for individuals who are American Indian/Alaskan Natives to be able to be connected to an organization that's focused more specifically on their needs."
HHS announced in December that through SAMHSA, more than $130 million has been awarded in grants to support the 988 Suicide and Crisis Lifeline. The funding comes from the Bipartisan Safer Communities Act. The federal spending omnibus bill includes about $500 million for the 988 Suicide & Crisis Lifeline, according to SAMHSA.
In total, the Biden administration has invested nearly $1 billion in the 988 lifeline.
"Our country is facing unprecedented mental health and substance use crises among people of all ages and backgrounds," HHS Secretary Xavier Becerra said in the announcement last month.
"Although rates of depression and anxiety were rising before the pandemic, the grief, trauma, and physical and social isolation that many people experienced during the pandemic exacerbated these issues. Drug overdose deaths have also reached a historic high, devastating individuals, families, and communities," he said. "The significant additional funding provided by the Bipartisan Safer Communities Act will have a direct positive impact on strengthening the behavioral health of individuals and communities across the country."
The 988 lifeline is just one tool in the ongoing effort to improve our nation's mental health, which Lori Tremmel Freeman, chief executive officer of the National Association of County and City Health Officials, calls "a key concern of public health" right now.
"It is also one of the root causes of substance abuse and misuse, which is fueling the national epidemic that we have. We're also concerned about, of course, rates of suicide and what we can do to alleviate and lower those rates," Freeman said.
"This is very much also a primary public health crisis of concern and leads to many other public health issues that need to be addressed: homelessness, food insecurity, substance misuse, and poor health outcomes," she said. "We need to get people healthy and well, and connected to the right resources and professionals that can help them overcome their mental health crises."
Source:
www.cnn.com
Source link