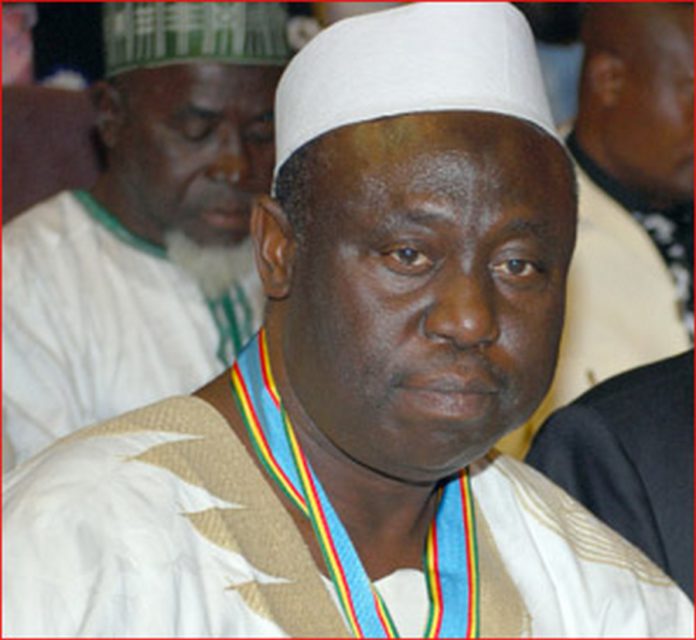 There will be a burial prayer for the late Lepowura Alhaji Mohammed Nuru Deen Jawula on Sunday evening at his family house at Accra Newtown, at 7:00pm.
He will be laid to rest in the United States of America (USA) today, January 22, 2023 in line with the Islamic religion.
The prayers at his family house in Accra has been scheduled to coincide with 1pm time in the USA where preparations are being made to lay him to rest.
A statement from the Islamic Centre of Nashville (ICN), Bellevue Mosque confirmed that the former football administrator died on Saturday.
"It is our deepest sorrow to inform you that Brother Mohammed Nura Deen Jawula passed away today. He was the father of Sis Eliham Jawula–Imam and father in-law of Dr Abbas Imam.
"Janaza will be on Sunday, January 22, at 1:15pm at the ICN Bellevue," the statement added.
Lepowura Alhaji Jawula, an elderly Statesman and retired civil servant, best known as an astute football administrator, passed away in the United States last Saturday, while on a visit to his children.
He was chief of Lepo Kpembe of the Kujolobti Gate in the Northern Region, and retired as a Chief Director of the Ghana Civil Service, and until his death, the former Ghana Football Association Chairman was head of the Professional League Board and a member of the Confederation of African Football Inter clubs competition committee.
Source:
www.adomonline.com
Source link