President Biden on Friday criticized Republicans for allegedly trying to score "political points" on immigration, and for refusing to sign on to his Day One immigration proposal – just as the number of migrant encounters in December was shown to have hit a record high.
Biden spoke at the U.S. Conference of Mayors winter meeting, where he addressed the ongoing crisis at the border – which has affected not just the border communities, but also cities across the country where tens of thousands of migrants have been bussed.
Biden conceded that "immigration is another major issue affecting many of your communities, particularly border communities and near communities."
Republicans have pinned the blame on the Biden administration's policies, which have unraveled Trump-era border security policies and included the narrowing of interior enforcement. Biden's administration has highlighted its efforts in increasing anti-smuggling campaigns, Western Hemisphere cooperation and expanding legal pathways as part of a broader approach that includes tackling "root causes" in Central America. 
OVER QUARTER OF A MILLION MIGRANT ENCOUNTERS IN DECEMBER ALONE, CBP CONFIRMS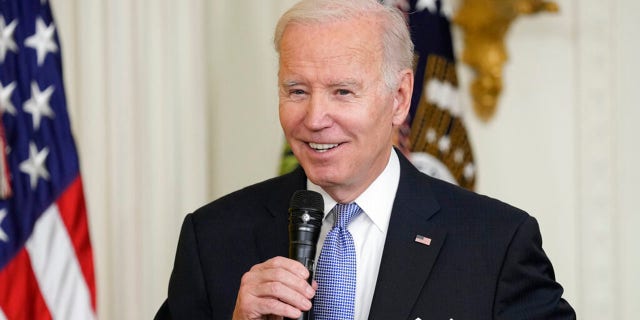 Most recently, Biden himself visited the border in El Paso, and before he did he unveiled a number of new border measures that his administration says is already having an effect. They include an expanded parole program that now includes Venezuelans, Nicaraguans, Cubans and Haitians combined with Title 42 expulsions for those nationalities.
Additionally, the Department of Homeland Security issued a rule that would bar migrants from claiming asylum if they'd passed through a country without claiming asylum first, a move that led to criticism from left-wing groups.
BIDEN ADMIN LAUNCHES PILOT PROGRAM TO ALLOW AMERICANS TO SPONSOR REFUGEES DIRECTLY
Biden, however, has said that those moves are not sufficient by themselves to solve the crisis – which he said can only be solved by Congress passing a broad immigration reform bill that was unveiled on his first day in office. Republicans have refused to support the bill, primarily because of its inclusion of a pathway to citizenship for millions of illegal immigrants already in the country.
"I'll continue to call on Congress to act to pass comprehensive immigration reform to fix the system," he said to the mayors, before putting Republican opposition to the bill down to political expediency.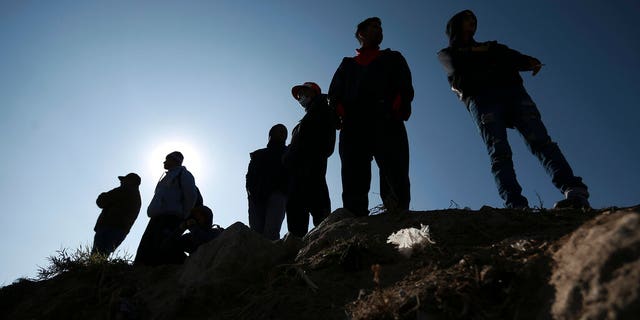 "The first bill I introduced was a comprehensive reform legislation on immigration. But because of some in the Congress, they refused to consider it.  They found it a better issue to campaign on than an issue to solve," he said.
The president again tried to put the ball into Republicans' court on the issue.
BIDEN-ERA MIGRANT CRISIS SMASHES ANOTHER RECORD AS MIGRANT ENCOUNTERS TOP 250,000 IN DECEMBER
"So, we have a choice: They can keep using immigration to try to score political points, or we can help solve the problem.  Immigration reform used to be a bipartisan issue.  And we can make it that again, in my view," he said.
Republicans, however, have shown no indication of any significant support for amnesty for illegal immigrants. Instead, Republicans in the House have eyed greater scrutiny of the administration's handling of the crisis – as well as a potential impeachment of DHS Secretary Alejandro Mayorkas.
CLICK HERE TO GET THE FOX NEWS APP
Hours after the president spoke, Customs and Border Protection (CBP) announced that there were more than 251,000 migrant encounters at the southern border in December, surpassing the 179,253 encountered in Dec. 2021, and the 73,994 encountered in Dec. 2020. That new record is likely to fuel ongoing Republican criticism of the administration's policies. 
Source:
www.foxnews.com
Source link