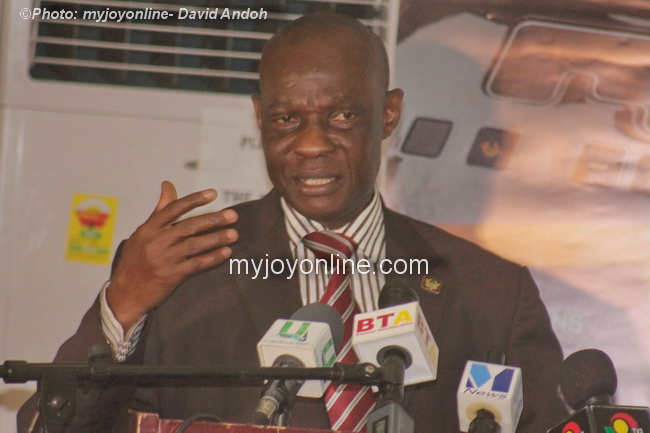 Convener of Pensioner Bondholders Forum has pleaded with government for its members to be exempted from the debt exchange programme.
Speaking in an interview on JoyNews' Newsfile on Saturday, Dr Adu Anane Antwi said pensioners in the country have contributed their quota to the nation's development and therefore should not be included in the burden sharing.
According to him, government should not rely on pensioners to solve the problems in the country.
"We have fought, people have worked. I started working in 1975 until 2016, I have worked for this country for about 42 years. We have done our bit, we have finished, we no longer have anything to offer this country in this of this burden sharing," he said.
Former Securities and Exchange Commission boss said the burden sharing should rather be laid on the youth.
This, he explained is because "it is their chance to hold on and fight not the elderly ones."
"When Russia was going to war, did you hear them bringing the retirees to go and fight? It was a national assignment. You know they don't have the strength, they are vulnerable groups – they are not the ones to fight this fight,"
"They have fought their fight, they have finished the race now they are just resting and waiting that the Lord will give them some time and depart from this earth," he pointed out.
It would be recalled that government introduced a debt exchange programme in its bid to rescue the economy and secure a deal with the International Monetary Fund (IMF).
Per the deal, all bondholders will not receive any interest on their bonds for the 2023 financial year.
The payment of dividends, according to government is likely to begin next year, 2024 at a discounted rate of 5%.
In relation to this, bondholders who may want to transfer their bonds will not be able to get the full principal they initially invested as bonds.
But this proposal has seen a mass rejection by bondholders asking to be exempted from the programme.
Meanwhile, the Ministry of Finance has set up a technical committee to further engage individual bondholders on their inclusion in the debt exchange programme.
DISCLAIMER: The Views, Comments, Opinions, Contributions and Statements made by Readers and Contributors on this platform do not necessarily represent the views or policy of Multimedia Group Limited.
Source:
www.myjoyonline.com
Source link