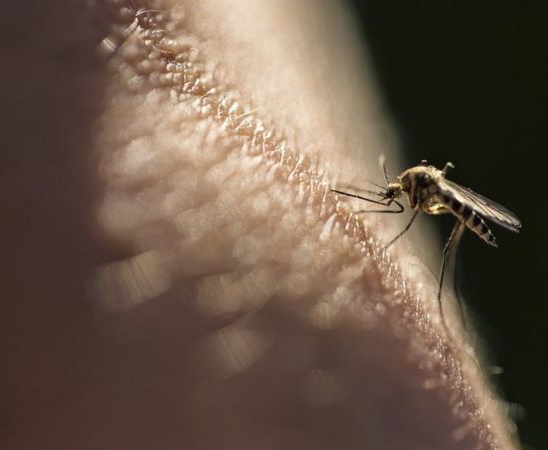 Ghana recorded a total of 3,745,398 confirmed malaria infections from January to September 2022 out of 7,749,627 tests conducted, data from the National Malaria Elimination Programme (NMEP) has shown.
The figure shows a decrease in malaria infection as compared to 4,133,020 malaria cases recorded in the same period in 2021.
The country has also seen a reduction in malaria deaths from 196 in 2021 to 120 in 2022.
Dr Keziah Malm, Programme Manager of the National Malaria Elimination Programme (NMEP), told the Ghana News Agency (GNA) that more people were testing for malaria before treatment with testing rate at 97.6 per cent presently.
She said the decline in malaria infections could be attributed to the use of effective malaria prevention interventions such as the use of Insecticide Treated Nets (ITN), Indoor Residual Spraying (IRS), larva source management, Seasonal Malaria Chemoprevention (SMC), malaria vaccine pilot and case management in the country.
Dr Malm said the fight against malaria, which started from the control phase had moved to the elimination stage.
"Ghana has made strides in the fight against malaria, this year we hope to see a significant decrease in the number of suspected cases recorded at the Outpatient Department in health facilities."
She stated that the Global Fund had provided a sum of $47 million to fund activities of the programme this year in addition to funding from the government and other organisations.
The Programme Manager stated that this year, the NMEP would embark on ITNs distribution through antenatal care and child welfare in schools, especially in rural areas.
She said the NMEP target for 2025 was to ensure that all get tested for malaria and were pushing to ensure that persons who had not tested for Malaria would not have access to malaria treatment using the National Health Insurance card.
Dr Malm assured Ghanaians that the change of name from National Malaria Control Programme to National Malaria Elimination Programme would be backed by concrete actions and activities to help push the vision of eliminating malaria in Ghana.
Malaria is a life-threatening disease caused by parasites that are transmitted to people through the bites of infected female Anopheles mosquitoes.
The severity of malaria varies based on the species of plasmodium.
The symptoms are chills, fever and sweating, usually occurring a few weeks after being bitten.
DISCLAIMER: The Views, Comments, Opinions, Contributions and Statements made by Readers and Contributors on this platform do not necessarily represent the views or policy of Multimedia Group Limited.
Source:
www.myjoyonline.com
Source link