The Customs Division of the Ghana Revenue Authority (GRA) has arrested a suspected Nigerian fake currency syndicate along the Aflao Border.
The suspect who was using unapproved routes to transport the cash was nabbed after a joint operation by the customs border officials and some security agencies stationed at the country's eastern border.
After further examination, he was found with 80 million CFA which turns to be fake, 843,000 CFA which is genuine and about 110,000 Naira which he was travelling with.
Briefing Journalists on the arrest, Acting Commissioner of Customs, Seidu Iddrisu Idissah hinted that the division is collaborating with other relevant stakeholders for further investigations.
This he believes will unravel the source of the funds and the purpose for which it is being transported through the unapproved route.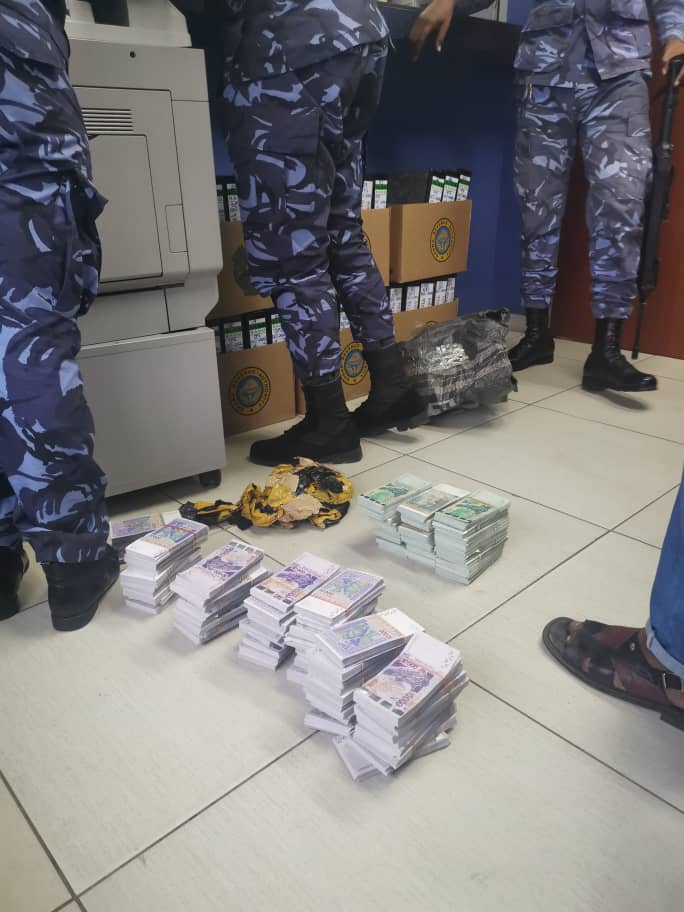 "We saw the man who is carrying a Nigerian Passport and indeed confirmed that he is a Nigerian. So the Customs Officials suspected and asked him to open the luggage he was carrying but wanted to resist".
"We called other security agencies along the border post for assistance and did a joint examination of the package upon which we realized the fake currency and the other amount which he has not declared prior to the journey" he said.
The Acting Commissioner however indicated that his outfit is collaborating with the Bank of Ghana to ensure that such individuals are dealt with in order to sanitise the foreign exchange market.
DISCLAIMER: The Views, Comments, Opinions, Contributions and Statements made by Readers and Contributors on this platform do not necessarily represent the views or policy of Multimedia Group Limited.
Source:
www.myjoyonline.com
Source link