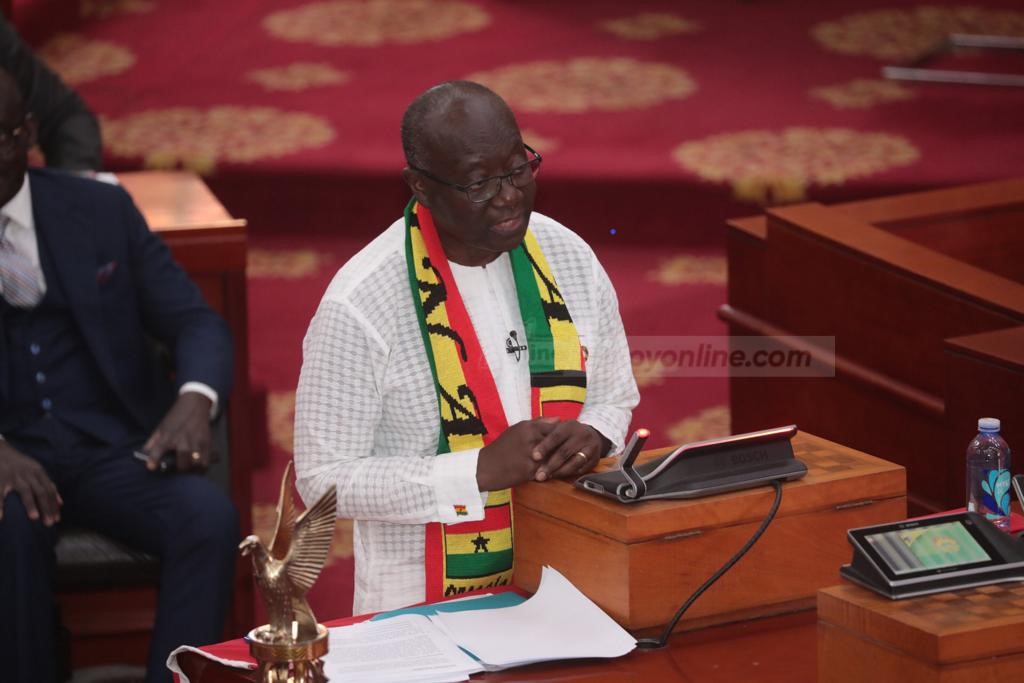 Finance Minister, Ken Ofori-Atta has assured that government will not touch Treasury Bills (T-bills) under the Domestic Debt Exchange Programme. 
According to him, it will be suicidal for government's own finances and fundraising programmes in the future to touch T-bills as part of the programme.
Mr. Ofori-Atta noted that government has conducted a Debt Sustainability Analysis which does not include T-bills.
"We can't afford to touch it. Let me assure you, Treasury bills will forever remain sacrosanct. Treasury bills are exempted completely. We have done the sustainability analysis. We are not including treasury bills. That is how government funds its operations", he reaffirmed.
He disclosed this on PM Express Business Edition which will be aired on Joy News at 9pm January 19, 2023 with host, George Wiafe.
Treasury Bills Support
Government has heavily relied on T-bills to fund its operations after it announced in December 2022, that it will embark on Domestic Debt Exchange Programme.
The programme, which is a major requirement for an International Monetary Policy deal requires that government present feasible roadmap aimed at reducing the country's debt stock.
Industry concerns on T-bills
Government in a term sheet document published on the Finance Ministry's website on the "Eligible Bonds Under the Programme"  noted that Subject to the invitation to the exchange  (Collectively Eligible Bonds,  Treasury Bills) issued by the Republic and Certain Non Market securities issued by the  Republic  are not subject  this invitation  to Exchange . Such Treasury Bills and Non- Marketable Securities may however be the Subject of other Exchanges and Purchases by the Government of Ghana from time to time.
This fueled speculations that that government that will soon touch T-Bills. 
Ghana's ballooning debt
The 2023 Budget showed that Ghana's total public debt stock ending September 2022 reached ȼ467.4 billion, representing 75.9% of GDP.
This was up from ȼ352.1 billion at the end of December 2021.
The increase in the debt stock is mainly attributable to exogenous factors which resulted in rising interest cost and depreciation of the local currency.
The development has led to some arguing that current challenges that we are facing is due to the excessive borrowing by the government.
But the Finance Minister, Ken Ofori Atta, insists, these borrowed funds were advanced towards some infrastructure projects .
DISCLAIMER: The Views, Comments, Opinions, Contributions and Statements made by Readers and Contributors on this platform do not necessarily represent the views or policy of Multimedia Group Limited.
Source:
www.myjoyonline.com
Source link