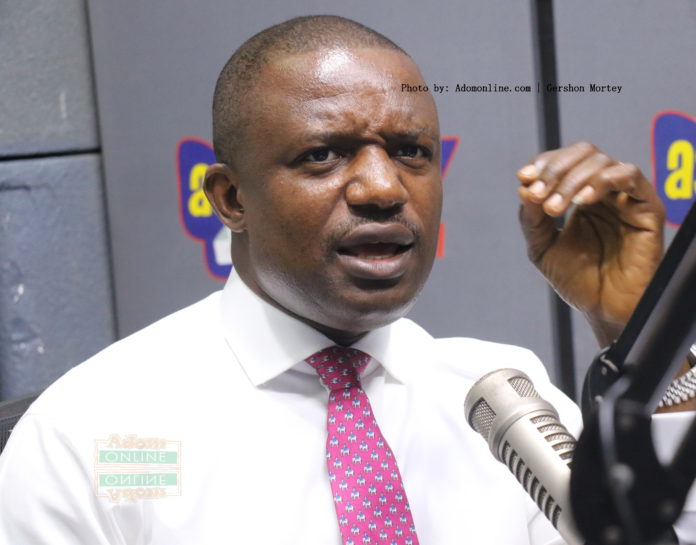 The Minority in Parliament has expressed worry over the recent price hikes in utility tariffs by the Public Utilities Regulatory Commission (PURC).
PURC on Monday increased electricity and water tariffs by 29.96% and 8.3% respectively.
The increment, which takes effect from 1st February 2023, according to the Caucus, leads to almost 77% increment in less than six months.
According to the statement signed by the Executive Secretary, Dr Ishmael Ackah, the PURC approved the new tariffs very mindful of the current economic circumstances.
But the Minority has lamented the recent hikes will have an adverse effect on residential customers.
A statement, signed by the Ranking Member on the Energy and Mines Committee in Parliament, John Jinapor, said the increment was an unorthodox method and a back door approach to meet the IMF conditionalities in the energy sector.
"A critical look at the tariff structure as announced reveals that all residential customers who consume between 0-300 kWh have witnessed a jump from GHp/kWh 65.4161 to GHp/kWh115.72, representing an almost 77% increase in price since September 2022.
"It should be noted that the bulk of residential customers falls between 0-300 kWh band and will therefore be adversely affected by the almost 77% price increment," the statement read in parts.
The Minority further claimed the hikes were as a result of the performance of the local Ghana cedi against other major currencies.
"Recently, the Cedi has witnessed a free fall with the local currency rated as the second worst-performing currency in the world.
"Already, inflation is galloping and getting worse by the day, with the current rate estimated at over 50%, and therefore, this increment will only exacerbate the current high cost of living. This will automatically worsen the plight of the already impoverished Ghanaian," it added.
Also, the Caucus said they have noted the attempt by the PURC to skew the generation mix in favour of thermal power as against hydro to create an unfair price hike to the detriment of consumers.
"From the available data, all the three hydro dams have witnessed very high elevations at the beginning of 2023 and are therefore in better positions to produce more hydroelectricity compared to the previous years.
ALSO READ:
PURC increases electricity and water tariffs; check out details
IES sends strong message to PURC over new electricity tariff increase
"We are confident of hydro generating not less than 35% based on the Energy Commission's projections. We, therefore, reject the 26% Hydro mix used in computing the recent tariff adjustments," the statement noted.
Source:
www.adomonline.com
Source link