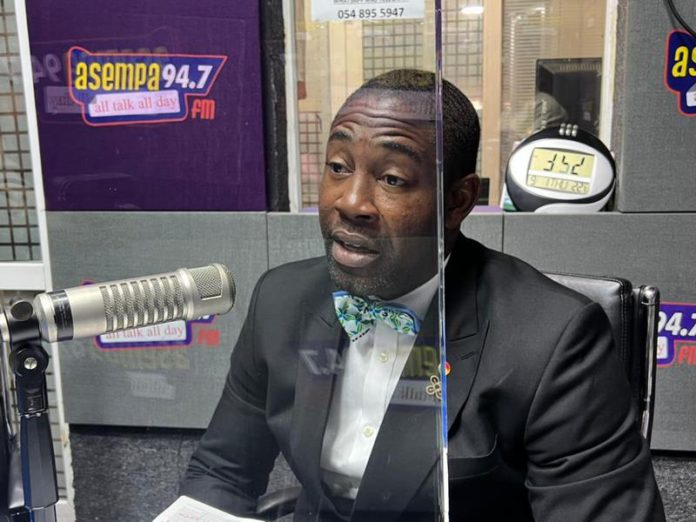 Chief Executive Officer (CEO) of the National Health Insurance Authority (NHIA), Dr Bernard Okoe Boye, has disclosed that all ailments can be covered under the National Health Insurance Scheme (NHIS). 
According to him, this can happen if the full amount gained from National Health Insurance Levy (NHIL) is given to the authority.
"I can tell you confidently from where I sit that Ghana can pay for every disease condition in Ghana. Add surgeries, dialysis, surgery, and transplant. Any disease in Ghana today can be paid for if all that is collected in taxes were to come to the authority.
"Like I'm saying, as a state if you look at the funding of our health it's mostly through taxes. If you look at health insurance about 80% of what comes in is through taxes. Now if you look at the volume, it is enough to fund like I said all conditions," he explained on Accra-based Metro TV.
He revealed that just half of the amount needed by the NHIA has been allocated in the 2023 budget.
"If you look at what has been allocated to the authority for this year, the projections collection will be about 5.2 billion, for 2023. What has been allocated to the authority is about 2.7," he said.
ALSO READ:
NHIS to make treatment of prostate cancer free
NHIS now covers childhood cancers, sickle cell drug – Bawumia
Dr Okoe Boye suggested that a national dialogue is held to find solutions.
"Every Finance Minister more or less decides based on their discretion how much of it comes to us, the rest of it is used for budgetary support.
"If over the years in the 4th republic, no Finance Minister has succeeded to let the full complement of what is collected come to the agency then it means that we have to have a national conversation to see how to deal with the problem," he advised.
He warned that lesser funds will be allocated to the health authority which will affect the delivery of free and quality healthcare for Ghanaians if there is no resolution.
"Let's be frank in the next eight years whoever is in power if this conversation is not dealt with to be stringent with the law, it is possible that what is released will further go down. So let's have a frank conversation and fund every disease," he added.
Source:
www.adomonline.com
Source link