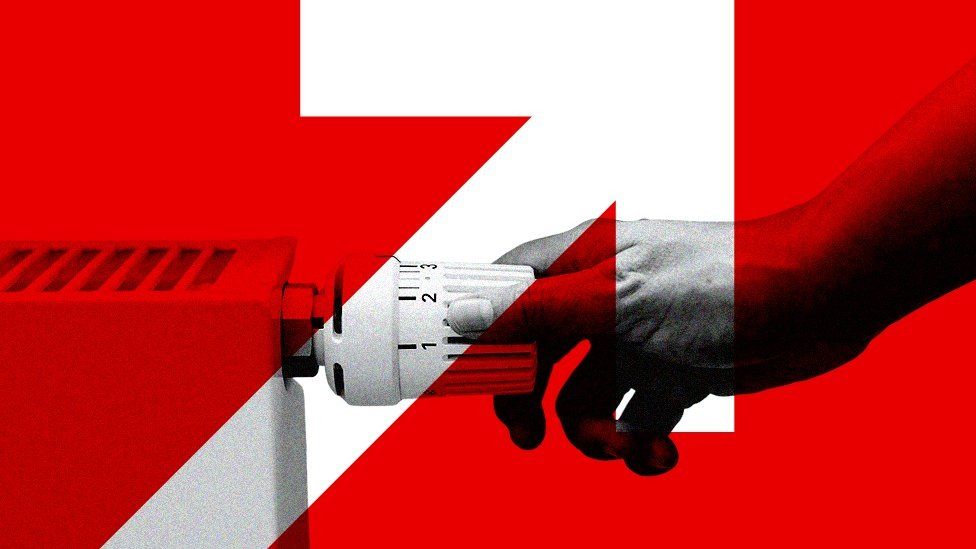 Help with energy costs will be less generous from April, with bills for a typical household going up to £3,000.
However, there will be more support for the most vulnerable.
The assistance provided to businesses will also reduce from March.
What extra support will be available?
From April, some groups across the UK will receive cash payments to help with energy costs:
£900 to households on means-tested benefits
£300 for pensioner households
£150 to people on certain disability benefits
Further details will follow.
What is the energy price guarantee and how is it changing?
Under the current energy price guarantee, a household using a typical amount of gas and electricity would pay £2,500 annually.
The guarantee began in October, and was originally meant to last for two years, before the government said it would end in April 2023.
Chancellor Jeremy Hunt then announced the guarantee would continue, increasing by £500 to £3,000 from April.
Previously, the energy regulator Ofgem set the maximum suppliers could charge households per unit of energy.
But after prices soared in the wake of Russia's invasion of Ukraine, the government announced its price guarantee would replace this energy cap.
Do I live in a typical household?
The £3,000 figure for a typical household is based on a direct debit customer using 12,000 kWh (kilowatt hours) of gas and 2,900 kWh of electricity a year.
A kilowatt hour is a unit of energy used to calculate your bill.
However, most households aren't typical.
Bills are based on how much energy you actually use, which depends on the number of occupants, the type of property and its energy efficiency.
What is the National Grid doing to reduce bills?
Customers need a smart meter to sign up for the trial, which will run on 12 "test days".
People who don't use use high-energy appliances such as washing machines during a set hour of each test day will get up to £3 per kilowatt hour off their bill.
What help are businesses getting?
businesses get a discount based on a "government supported price" of 21.1p per kWh for electricity and 7.5p per KWh for gas
organisations on fixed price contracts are eligible if their deal started after 1 April 2022
those on variable tariffs receive an automatic discount for each unit of energy used
the savings began to appear in November's bills (backdated to October) and are applied automatically
The scheme applies to all non-domestic energy customers in England, Scotland and Wales, with a parallel scheme in Northern Ireland.
Unlike domestic customers, businesses were only ever promised help for six months until March 2023.
As expected, the government has confirmed that support for firms in the subsequent 12 months will be much less generous.
Heavy energy-using sectors, like glass, ceramics and steelmakers, will get a larger discount than others.
The government said that the move was necessary to keep costs to the taxpayer down.
Why have energy prices gone up?
Prices also rose because demand for energy rocketed after Covid restrictions ended.
What help have people already had?
Eight million low-income households who get certain benefits or tax credits have received £650 in two payments.
Pensioner households got £300 and some disabled people were paid £150.
Source:
www.bbc.co.uk
Source link