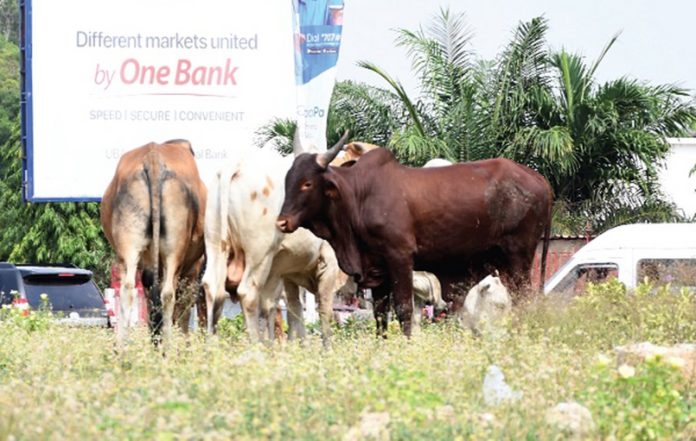 Farmers in the Yawpare community near Zambrama in the Pru West District are living in fear and have abandoned their farming activities due to constant attacks by armed Fulani herdsmen.
The community reports that, despite multiple complaints made to the police about the attacks, there has been little response.
During the current farming season, the farms in the Yawpare community depict a disheartening scene, with fallow and desolate lands left abandoned by fearful farmers.
Growing crops like maize, rice, and yams on the land has become a futile effort, as heavily armed herdsmen use the crops as grazing pastures for their cattle.
Even harvested crops stored in farm barns are not spared, as the cattle ransack and feed on them.
The residents are also concerned about the pollution of their drinking water sources, leading to frequent waterborne diseases such as Bilharzia and Cholera.
One of the community leaders of Yawpare, Nana Fosu Anane, expressed deep concern about the prevailing insecurity in the area and urgently appealed to authorities for assistance.
He said traveling on the roads to Zambrama through Prang or to Kintampo for business is a risky venture.
Despite reporting the incident to the local police, there has been no response.
Residents are urging IGP, George Akuffo Dampare to address the security concerns and ensure the safety of the community.
Source:
www.adomonline.com
Source link