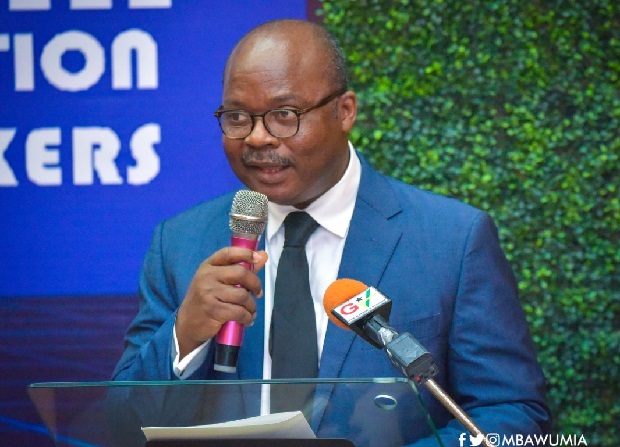 Dr. Addison made this known when he appeared before the Public Accounts Committee of Parliament and said "It reflects the movement on a day-to-day basis. If there is additional demand for cedis the currency will be restricted. The Central Bank cannot fix the exchange rate, it depends on what transactions have taken place…like payments to contractors."
"Typically that kind of payment can move the exchange rate because some of them immediately convert into foreign exchange. So the exchange really reflects a lot of day-to-day pressures in the economy," he added.
Speaking on Ghana's gold swap for oil, Dr. Addison stated that the policy would help the government to avoid the pressure on the exchange rate from the private Oil Marketing firms.
The first consignment of the Gold for Oil Policy by the government to stem the increasing depreciation of the cedi against the major currencies has arrived at the Tema Port and discharged into the receptacles of Bulk Oil Storage and Transportation Company (BOST).
The 41,000 metric tonnes of petroleum products delivered by SCF YENISEI would be sold by BOST to bulk distributing companies (BDCs) around Ghana.
Valued at $40 million, it was brokered by the Economic Management Team led by Vice President Dr. Mahamudu Bawumia.
Source:
www.pulse.com.gh
Source link