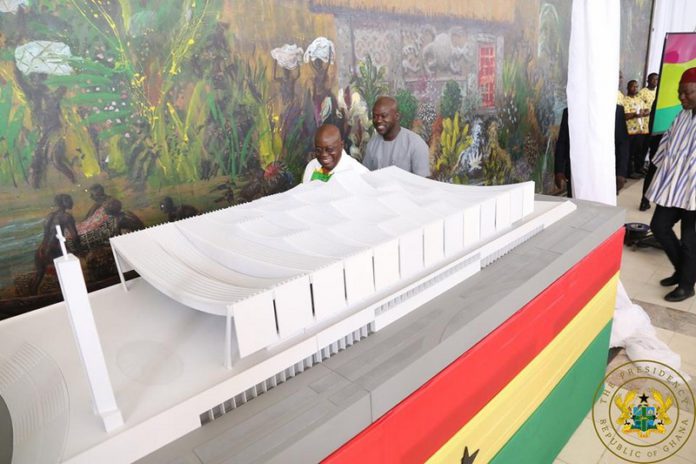 Global CEO of the HuD Group, Dr Yaw Perbi, is urging government to halt the construction of the national cathedral project and subject it to a full audit.
His suggestion comes on the heels of the many controversies surrounding the project.
For instance, the Member of Parliament for North Tongu, Samuel Okudzeto Ablakwa has been on a crusade to expose what he calls rot at the National Cathedral Secretariat.
He claims that some GH₵2.6 million was paid to a company owned by a board member of the cathedral, Rev. Victor Kusi Boateng, without proper justification.
Speaking on Citi FM/TV's current affairs show, The Big Issue, Dr. Perbi said "if we decide to move forward after the audit, I suggest we give it time. If it is not Nana Akufo-Addo's cathedral but Ghana's, then let's take our time to do it. We also need to be transparent. There is too much darkness surrounding the project. Let us also allow God's people to build God's church."
"Lastly, we must be as passionate about our software as we are about the hardware bearing in mind that God does not just require the building but is interested in our values, behaviours, attitudes, and systems," he added.
The National Cathedral is a promise President Nana Addo Dankwa Akufo-Addo made to God ahead of the 2016 general elections.
Nana Akufo-Addo said he promised to build a national cathedral for God if he became president and pushed for the project after he was sworn into office in 2017.
He described the project as a "priority among priorities" but however said it will be funded by the Christian community.
Although the initial budget for the project was pegged at $100 million, the amount has over the years ballooned to almost $400 million.
Government in June 2022 granted the release of GH¢25 million to the National Cathedral Secretariat as additional seed money for the construction of the project.
Source:
www.adomonline.com
Source link