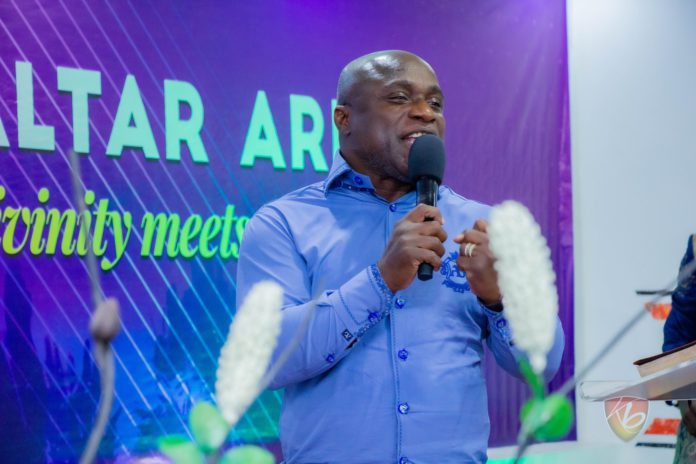 There was rousing welcome for the founder and overseer of Power Chapel International, Rev. Victor Kusi Boateng, who is under fire to resign as secretary of the Board of Trustees of the National Cathedral.
The Sunday service was spirit filled as the choir led the congregation in praises and worship.
Church members who were worried about numerous allegations levelled against their man of God by Member of Parliament for North Tongu, Samuel Okudzeto Ablakwa, where charged to rather pray for him.
When he took the podium, Rev. Kusi Boateng asked members of his church not to be perturbed about allegations of corruption levelled against him regarding his dealings in the construction of the National Cathedral of Ghana.
He assured them that, he will come through the allegations unscathed.
"You are excited when you see your father up there – always happy, Papa is up there, Papa is up there. But when you are up there and you are fighting up there, some of you are crying.
"How can I go up without fighting the demons in the air? And so, stop all these fights and all these arguments. The question is that, is your father okay? I'm 100 per cent okay.
"The question is that, is your father happy? I'm super happy. The question is that, is your father going to go through this? I promise you that I will go through this honourably.
"So, every one of you should be relaxed, be happy, and don't waste your time fighting on Facebook," he said.
He added that his church members should rather spend time talking to people about the expansion of their church and propagating the gospel.
The congregants, who were all on their feet, could be seen applauding the man of God as he addressed them.
Source:
www.adomonline.com
Source link