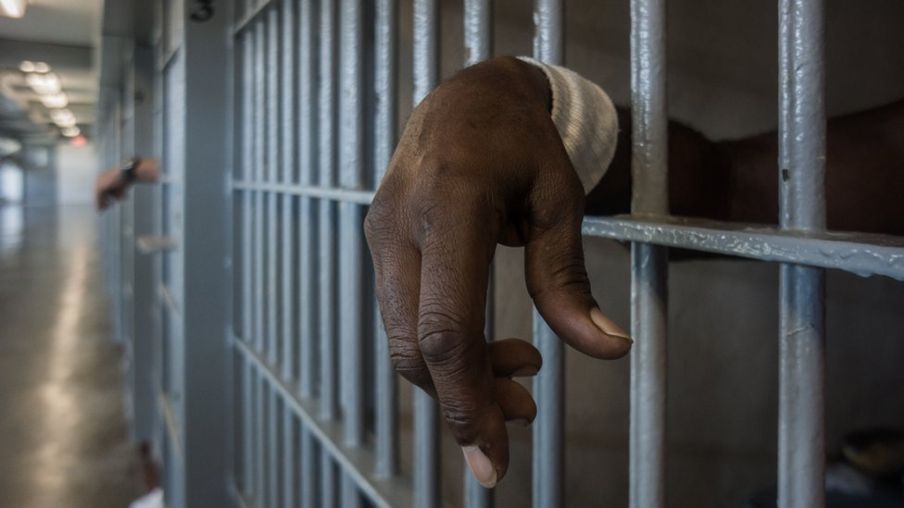 Two persons who allegedly destroyed three acres of pineapple and maize farmland belonging to a teacher after embarking on sand winning have been remanded into Police custody by an Accra Circuit Court.
The two accused persons are said to have destroyed the farmland at Denchira, near Amasaman, Accra.
Meschark Commey, 27, Benjamin Duodo, 31, have been charged with conspiracy to commit crime, causing unlawful damage, illegal sand winning, acting as land guard and threat of harm.
The accused persons, in the presence of their lawyer, pleaded not guilty and the court presided over by Mrs Samuel Bright Acquah has remanded them into Police custody.
It held that the activities of land guards were becoming too many in the country and the court must put an end to them.
The prosecution led by Assistant Superintendent of Police (ASP) Maxwell Oppong said the complainant, Emmanuel Bagut, was a teacher residing at Denchira, near Amasaman and that the accused persons also resided in the same area.
The prosecution said in 2008, the complainant leased seven acres of land situated at Denchira from Nii Amah Dzeben of Denchira for farming purposes for 18 years.
It said the complainant planted pineapple and maize on the land.
The prosecution said the accused persons in 2022, allegedly went to the complainant's farm and informed her that they were going to win sand on his pineapple plantation.
The prosecution said the complainant reported the matter to the Police at Weija and the accused persons were warned not to step on the complainant's land.
However, the prosecution said on January 10 and 11, 2023, the accused persons went to the complainant's seven-acre land with two excavator machines and started winning sand and in the process destroyed about three acres of pineapple and maize far.
It said on January 13, 2023, the complainant visited his farm and realised that about three acres of land had been destroyed by the activities of the accused persons and filed a complaint with the Police.
The prosecution told the court that the same day, the Police proceeded to the crime scene and met the accused persons on a motorbike.
It said the accused persons asked the complainant and the Policemen to vacate the land or else they would deal with them.
The prosecution said when the accused persons were arrested by the Police they denied the offence in their caution statements.
It said the accused persons claimed they went to the land to inform the complainant that the said land belonged to an estate developer by name "Seven Steps".
Source:
www.adomonline.com
Source link